Outfoxed in a nutshell
What does Oufoxed add to my browser?
A button is added to the toolbar, indicating the status of every page you visit


Detailed information is shown in a sidebar
(...which might help you make decisions about where you spend your money!)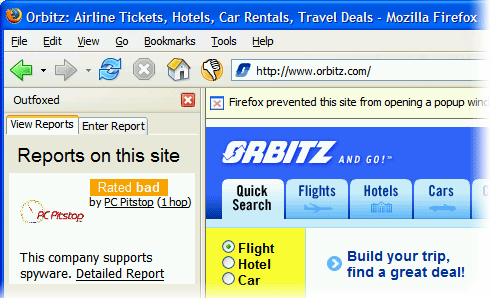 Search results are commented and re-ordered according to the ratings your friends have given.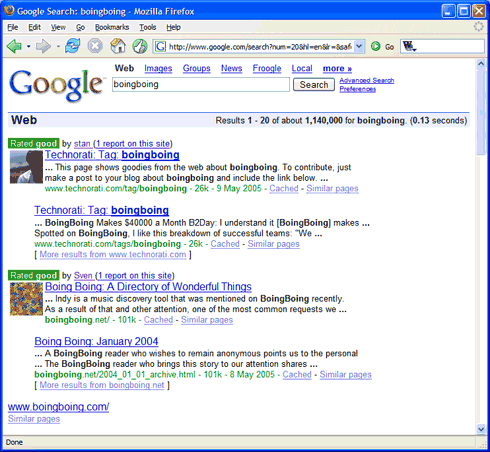 You can see if anyone in your social network has identified processes that are running on you machine. Do you know what SMSS.EXE is? Do you know a nerd who might know better? Outfoxed brings their knowledge to you.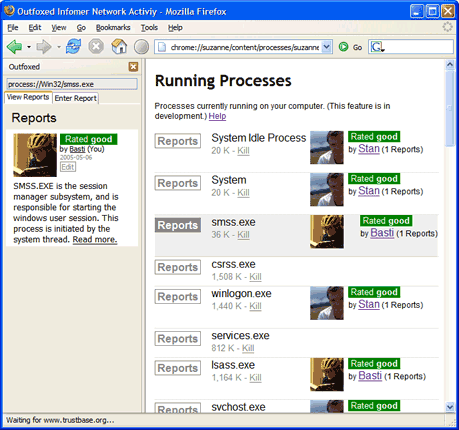 You can automatically check the SHA-1 fingerprint of files. (So you know if they've been tampered with.)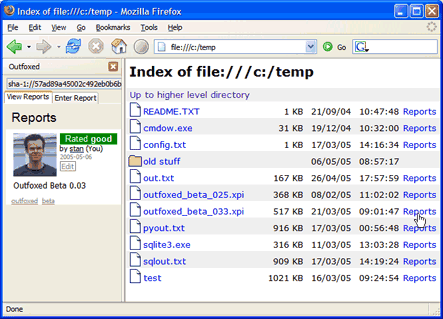 To learn more about Outfoxed, read the summary document or skip to the documentation section.